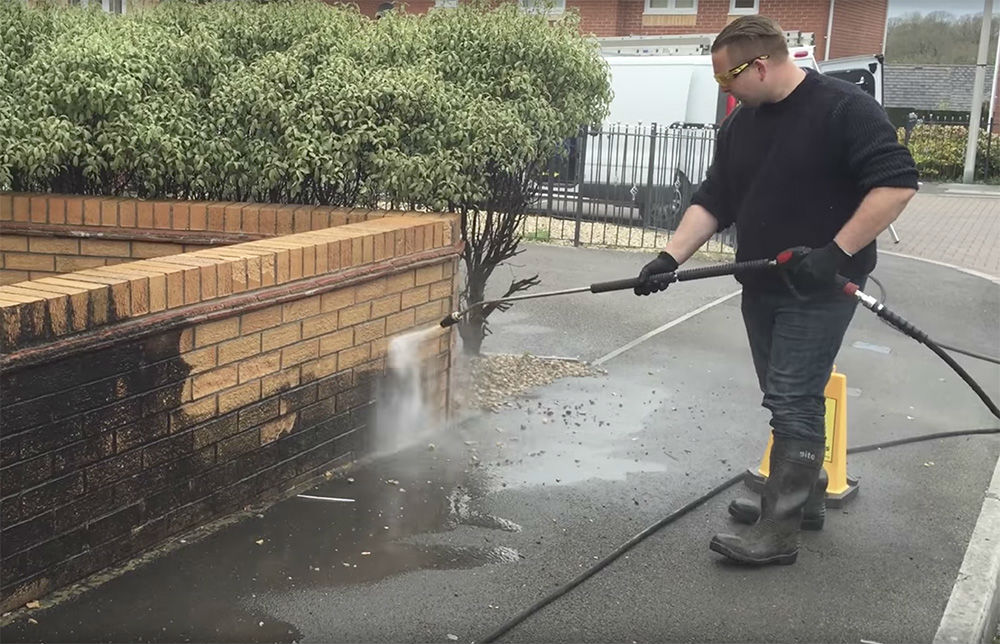 Why Book In To Have Your Home Pressure Washed?
7th October 2017
SoftWash Cleaning
SoftWash solution is the 'fully licensed' non-aggressive answer (Professional strength biocide) for the cleaning of red and green algae on all exterior hard surfaces.
SoftWash gives a much longer lasting clean as the live biofilm is killed to the roots, unlike when cleaning with bleach only as bleach does not penetrate into the surface and to the root.
The SoftWash solution clean time though not instant, does however give much longer-lasting results!
If you would like to find out more information about soft washing, find us on Facebook or visit our website.
No Harsh Chemicals
Our aim is to avoid the outdated damaging use of harsh chemicals and power washing, as it is now recognised that cleaning carried out aggressively will damage the finished surface and encourage much quicker organic re-growth. SoftWash Solutions uses a non-aggressive method which cleans algae, lichen and fungi from all exterior hard surfaces using the highest of professional grade biocides with a low environmental footprint, which is also user-friendly and has longer lasting results than other aggregative cleaning.
SoftWash Cleaning is a highly effective process for cleaning exterior surfaces such as:
Brick
Patios
Cladding
Signage
Render
Playgrounds
Conservatories
Gravestone
Floors
Woodwork Frames
uPVC
Roofs
Stones
Concrete
Driveways
Block Paving
Gutters
Moss Removal
Tiles
K-Render